Hampton Inn Ft Lauderdale-Airport North - Fort Lauderdale
26.093033

,

-80.157431
Fort Lauderdale

,

United States

|
71US$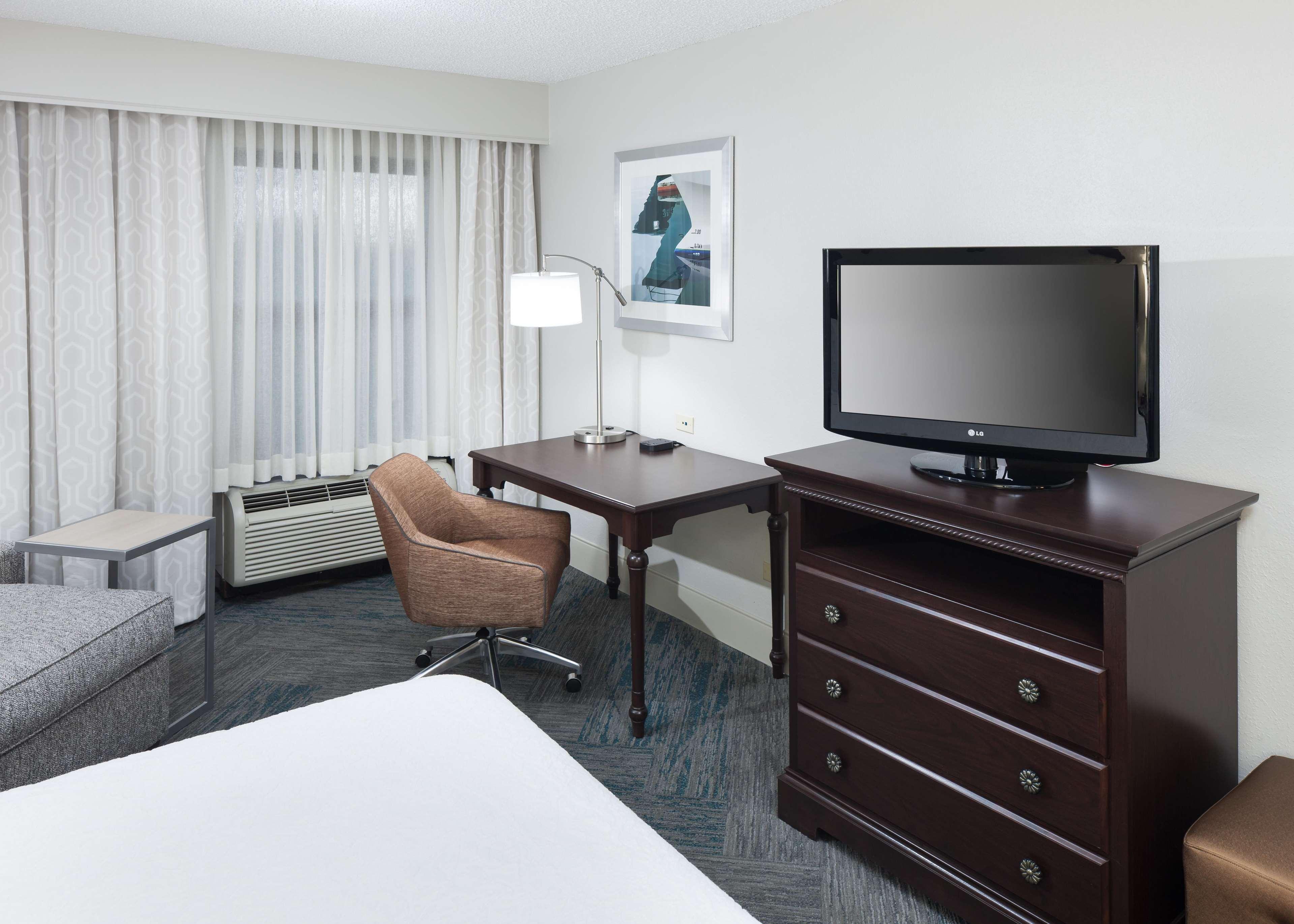 Address
2301 Sw 12Th Avenue
,
Fort Lauderdale
,
Florida
,
United States
,
33315
, Florida
Overview
Hampton Inn Ft Lauderdale-Airport North Fort Lauderdale offers 3-star accommodation a 10-minute drive from Fort Lauderdale-Hollywood International Airport. Business travelers will appreciate WiFi throughout the property and access to a 24/7 business center.
Location
Located within 2.2 miles of Las Olas, this hotel is located in the heart of Fort Lauderdale, in vicinity of freeway. Port Everglades is pretty near to the Fort Lauderdale hotel, which is also set near Southland Shopping Center. The accommodation is also cradled within pubs, good restaurants and a park. Along with other cultural attractions Museum of Discovery and Science is nestled within a 10-minute drive of Hampton Inn Ft Lauderdale-Airport North.
Rooms
This inn offers 109 rooms with an iron with ironing board and climate control as well as self-catering options like coffee/tea making facilities. Some rooms include private bathrooms fitted with showers.
Eat & Drink
The broiler bar Slackers Bar & Grill lies within short walking distance to the Fort Lauderdale property.
A buffet breakfast is served and charges are applicable. 
Leisure & Business
Residents are offered a picnic area and a community pool for a surcharge. The Hampton Inn Ft Lauderdale-Airport North also offers cribs and a baby stroller. The hotel has a gym facility.
Internet
High-speed internet access is available in the entire hotel for free.
Guest Parking
Paid Public parking is possible on site.
Year renovated:   2010.  Number of floors:   5.  Number of rooms:   109.
Former name: Hampton Inn Ft Lauderdale-Arpt North
Best-Rated Hampton Inn Hotels around Fort Lauderdale
Hampton Inn is a famed hotel brand that prioritizes the comfort and convenience of its guests. The brand's value lies in its personalized service, clean and spacious rooms, and sumptuous breakfast spread. The hotel also offers a range of amenities like a fitness center, pool, and free Wi-Fi to make the stay of guests enjoyable. Experience the ultimate relaxation at Hampton Inn.
162 reviews

119$ / night

68 reviews

106$ / night

113 reviews

109$ / night

240 reviews

148$ / night

127 reviews

99$ / night

61 reviews

140$ / night

229 reviews

109$ / night

22 reviews

117$ / night
Most Booked Hotels for Your Next Trip
Facilities
Most popular facilities
24-hour services
24-hour reception
24-hour security
Food/ Drinks
Restaurant buffet
Picnic area/ Tables
General
Free Wi-Fi
Parking
Baggage storage
24-hour services
Food/ Drinks
Shuttle
Fitness/ Gym
Swimming pool
Sports & Fitness
Fitness center
Golf course
Services
Free airport shuttle
Room service
Housekeeping
Laundry
Dry cleaning
Taxi service
Stores/Commercial services
Dining
Breakfast
Restaurant buffet
Picnic area/ Tables
Business
Business center
Fax/Photocopying
Children
Baby stroller
Board games
Game room
Spa & Leisure
Outdoor swimming pool
Beach umbrellas
Sun loungers
Casino
Leisure/ TV room
Room view
Sea view
City view
River view
Room features
Free Wi-Fi in rooms
Air conditioning
Heating
Sitting area
Garden furniture
Tea and coffee facilities
Ironing facilities
Bathroom
Bath/ Shower
Hair dryer
Free toiletries
Good to know
Check-in
from 15:00-23:59
FREE
Check-out
until 11 am
FREE
Children & extra beds
There are no cribs provided in a room. 
Pets
Pets are allowed on request.
Rooms and availability
Standard Queen Room Mobility or hearing accessible

Bed options:

Max:

4 persons
Standard Queen Room Hearing accessible


Bed options:

2 Queen-size beds

1 Queen-size bed

Max:

4 persons
Garden view

Free Wi-Fi

Shower

Non-smoking

Bathtub
Location
2301 Sw 12Th Avenue
,
Fort Lauderdale
,
Florida
,
United States
,
33315
, Florida
City landmarks
Nearby
Restaurants
Hotels nearby
2701 W State Rd 84
Secret Woods Nature Center
1.4 mi
Museum
Museum of Discovery and Science
2.0 mi
River Bend Marina
3600 ft
Museum
Historic Stranahan House Museum
2.2 mi
Museum
Fort Lauderdale Antique Car Museum
1.5 mi
Saint Nicholas Episcopal Church
2400 ft
Saint Ambrose Episcopal Church
2400 ft
Nova Southeastern University
2900 ft
1720 SW 17th Street
Bill Keith Preserve Park
2.5 mi
Church
Metaphysical Chapel of South Florida
4100 ft
Fort Lauderdale Fireman's Hall
4200 ft
Yacht Haven Park Marina
1.3 mi
231 SW 2nd Ave Museum Lobby is at 231 SW 2nd Ave
History Fort Lauderdale
1.9 mi
Fort Lauderdale Park
1.6 mi
Saint Clement Catholic Church
1.1 mi
Broward General Medical Center
1.1 mi
Church
The Church of Jesus Christ of Latter-day Saints
1.1 mi
Southland Shopping Center
900 ft
Restaurant
Marina Mile Pizza
1200 ft
Getting around
Airports
Fort Lauderdale Hollywood

(FLL)
3.9 mi
Fort Lauderdale Executive (FXE)
10.5 mi
Train
Fort Lauderdale Broward Station
2.1 mi
Fort Lauderdale Station
2.1 mi
You can book a shuttle, once your reservation is complete.
Reviews of Hampton Inn Ft Lauderdale-Airport North
Constance

During my Christmas stay, I appreciated the complimentary breakfast and the all-day coffee offered to us. The hotel's key location was also a great advantage as it was within walking distance to a grocery store and some restaurants. I also enjoyed the large outdoor pool they have.

Unfortunately, the noise level within the hotel was a bit high, with doors slamming frequently and people being quite loud in the hallways late at night. Additionally, the Wi-Fi signal in my room was fairly poor, which was a little frustrating.

Jon

The area near the hotel is beautiful with many floral bushes and greenery. It's a great location for backpackers, with plenty of leisure facilities nearby, such as hiking and biking trails. The breakfast service was excellent, with a wide variety of items to choose from, including fresh fruit and pastries. The view from the room was incredible, offering stunning vistas of the surrounding area.

The hotel maintenance could be improved.

Alex

I had an amazing stay at this hotel. The staff was very friendly and attentive. The room was super clean and had a microwave and fridge, which was perfect for my needs. The location was great as there were several stores and restaurants nearby. The breakfast served was decent with many options like eggs, bread, waffles, and pancakes, served as early as 6 am.

Didn't dislike anything about this hotel.

Sean

Complimentary breakfast was a great way to start the day! The location was perfect, shopping and dining just across the hotel made it easy to get everything I needed. The convenience of having a few fast food options nearby was a plus. Also, the room was clean and updated.

The breakfast seating area felt a little cramped as it got busy. Also, there was a bit of noise from the surrounding area, but it didn't really bother me. it was a good choice for my business trip and I would definitely consider staying here again.

Harvey

Fairly clean hotel with cleanfacilities and caring staff. Comfy, easy location to cruise port.

Gary

We had a great weekend in Florida. The complementary breakfast was a nice perk and the comfortable beds were appreciated after a long day of exploring. The location is convenient and safe, with a grocery store and restaurants within walking distance. It was also quiet which was appreciated.

There were a few negatives during our stay. The pool was not heated which was disappointing, especially since it was warm outside. Also, watch your credit card for additional charges. There was confusion with our pre-paid reservation and we were charged twice. It was a hassle to sort out with the manager, although they were polite and helpful.

Daniel

The location is EASY and favourable, in the best area. And it's right by the Port Everglades, airport.

James

Recommend it as we had a quite comfortable experience here.

Thomas

The hotel was perfect and I liked the streets of Fort Lauderdale. The room was newly remodelled and what's more - included a shower, hair dryers and towels. Private bathroom. Location: the venue was just next door to Fort Lauderdale airport and the plaza next door. Nothing to complain about, I had a perfect stay and would stay here again.

Grant

The king room I got was complete with comfortable beds as well as a stand up shower.

Stephanie

The location was magnificent, 0.5 miles to Fort Lauderdale Hollywood airport, perfectly reachable. There were stores and different stores around the hotel. Appreciated the room, it was recently renovated with spacious bathroom.

Patrick

Everything about this perfect hotel was perfect. We loved rooms with spacious bathroom. The location was unbeatable, for example, River Bend Marina was just a pleasant stroll away from the property. It was located in a fairly nice area just next door to the cruise port, cruise terminal and airport😃❤

Theodore

You guys made my stay quite comfortable. By and large, it was perfect place for sightseeing in Fort Lauderdale, had much fun. The staff were amicable and helpful, everything was great.

Anna

Everything was perfect during 1 day, liked its unbeatable and easy location close enough to restaurants. The rooms were newly renovated with comfortable beds kept by the attentive staff. The room also had a microwave, a refrigerator and coffee/tea making machines.

Andrew

Fairly clean hotel, I loved attentive and caring staff. I have stayed in queen room with comfortable beds and a stand up shower, as for instance for 1 night. A microwave oven, coffee and tea making equipment, and a refrigerator were available too. No complaints, the venue met expectations.
FAQ about Hampton Inn Ft Lauderdale-Airport North
What landmarks can I find in vicinity of Hampton Inn Ft Lauderdale-Airport North?
Staying in Hampton Inn Ft Lauderdale-Airport North, you shouldn't miss Fort Lauderdale's main landmarks such as Fort Lauderdale-Hollywood International Airport (1.7 miles), Las Olas (2.2 miles) as well as Port Everglades accessible with a 10-minute drive.
Can I have breakfast at the Hampton Inn Ft Lauderdale-Airport North?
Yes, guests can enjoy continental breakfast provided by the Hampton Inn Ft Lauderdale-Airport North.
What time is check-in and check-out at the 3-star Hampton Inn Ft Lauderdale-Airport North Fort Lauderdale?
Guests of the 3-star Hampton Inn Ft Lauderdale-Airport North Fort Lauderdale can check in from 3 PM to 11.59 PM and check out from 11 AM to 11 AM. Late check-out is also available upon request.
Which amenities are included in the rooms of Hampton Inn Ft Lauderdale-Airport North?
Every suite at Hampton Inn Ft Lauderdale-Airport North includes TV set and private bathrooms along with complimentary toiletries and bath sheets.
Does the Fort Lauderdale hotel offer facilities for business travelers?
The Fort Lauderdale hotel conveniently features a photocopy machine and a work desk as well as a 24/7 business center on-site.
Does the Fort Lauderdale inn offer facilities for guests with children?
Yes, the guests of the Fort Lauderdale inn can take advantage of cribs and a baby stroller.
Which facilities are available in Hampton Inn Ft Lauderdale-Airport North Fort Lauderdale?
Top locations of Hampton Inn Ft Lauderdale-Airport North Fort Lauderdale include a storage for belongings and a store, whereas guests' safety will be ensured with a safe deposit box and fire extinguishers.